Don't Hit a Wall at the 20th Mile! If You're a Runner, Now You Can Increase Your Speed, Stamina and Strength, and Successfully Finish the Marathon!
With our Marathon Training Program, you can now get faster for marathon , regardless of your age, gender, current running speed or skill level. Watch the video below to find out exactly how to do it!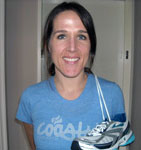 Jill Bruyere PortraitFrom the desks of Jill Bruyere and Ben Greenfield
BruyereFitness and BenGreenfieldFitness
---
Dear Runner:
Are you a marathon enthusiast? Or do you enjoy running for pleasure and fitness, but want to step up your game and run better, faster and with more strength and stamina?
If so, then you'll want to know about the Marathon Dominator running system!
In just a moment I'm going to tell you how I stumbled up a new marathon training system that helped me shave 12 minutes off my previous marathon time.
… and how this very system helped many of my friends achieve similar results, best of all I actually trained less – yes less and I added this one little tweak to my training system that practically gave me an unfair advantage over other runners.
But, before I tell you about my Marathon Dominator System, I want to tell you a little bit about who I am and why you should listen to what I have to say, especially if you're interested in breaking your PR, preventing injuries, and actually training smarter and not harder.
Hi, my name is Jill Bruyere and I'm the creator of the Marathon Dominator System. As a former collegiate soccer player and currently a world class running coach, I'm also an avid marathon enthusiast!
I'm used to being physically fit. But being fit alone isn't necessarily enough to participate in the sport of running marathons.
As an avid runner, I've completed 5 major marathons. I'm proud to say that I qualified for and ran the Boston Marathon.
It wasn't easy… let me assure you that qualifying for a sport like the Boston Marathon is hard. Training and being physically fit wasn't enough. The best runners from around the world compete in the Boston Marathon and I knew that I needed to be in top form to even come close to being competitive.
That meant shaving more than 12 minutes off my previous marathon best time!
Now, that may sound easy to some. But besting my time by 12 minutes was crucial and much harder than I expected. I decided to give it my all and continued to train the conventional way I'd been taught by others. I added more time to my running schedule and ran more days a week than normal. In fact, I ran every day.
I was pretty much overtraining… but that's what the conventional running methods teach us.
You're probably thinking that I ended up shaving more than just those 12 minutes off my best marathon time.
WRONG!
All that extra effort resulted in the WORST marathon time I'd ever had! I couldn't believe it. After all my work, I was going backwards, not forwards!
Breaking my personal record became a mission. But I didn't jump right back into training right away. Six months later, I gave it another try. I started out running every single day and training the way my coaches and other marathon gurus had advised. Two weeks into training I suffered a strained hamstring and ended up having to stop running for two whole weeks!
Frustrated doesn't even come close to the way I was feeling. I wanted to be a better runner. Not sit at home and heal an injury that was a result from the training I thought was going to help.
When I was finally able to get back to training, I admit I was afraid of injuring myself again. To make sure that I gave my hamstring injury sufficient care, I only ran 4 days a week. I made sure to rest it on off days to give my body time to build back up after working out.
I continued my training for 4 days a week and added one more thing. When I tested my progress I was floored!
That One More Thing was the KEY that helped me beat my best
marathon time by a full 18 minutes!
I couldn't believe that "decreasing" the number of days I trained and "adding" just this one extra thing to my program improved my time so dramatically. I was hooked and continued to train until I felt confident I could run a marathon at top form.
Like most runners, I have friends who also run. They saw how well I was doing and asked for advice. So I started teaching them the program I was using to train. Pretty soon I began teaching clients as well and saw how they progressed as much as I did. Breaking personal record time became a goal that was suddenly reachable!
Having run in many marathons, I knew there were thousands of people who would benefit from the program I used to train. That's when I decided to put all my programs into what I call the Marathon Dominator System.
In The Marathon Dominator System you'll learn that…
Less is more – When you train and give you body a rest, it performs better. Training every day actually works against you!
Quality over quantity – What matters most is that you need to train right, not a lot. If you train wrong, you'll have more of a chance of injury, setting you back.
If you do this one thing that I did, you will break your Personal Marathon Record!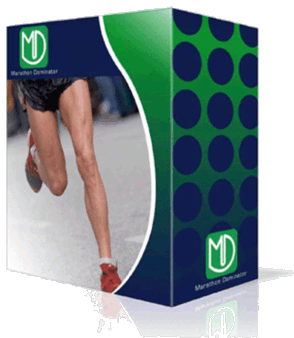 What is that one thing? You'll get all the answers in The Marathon Dominator System. It's the same system I used to train myself so I could run in races such as The Boston Marathon 3:33, The Seattle Marathon 3:27, Washington, DC Marathon 3:47, Maui Marathon 3:57 and the New York Marathon 3:34!
You see, I don't just teach you something in the hopes that you'll be able to do what I claim you can do. I teach you what I did to achieve speed, stamina and strength in my running. It's the same steps I've taught many runners who desire to increase their fitness level and perform better during marathons.
"I broke my PR by over 8 minutes"
---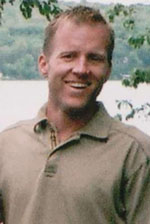 Brett, Colorado
---
You see, I know where you are now. Because I've been there. You want to train to be the very best runner you can be. But you're afraid of the time commitment involved. You may even be afraid of experiencing the same kind of failure I did for all your hard work.
Whether it's fear of failure, time, fear of injury, fear of hitting that "wall" at mile 20, or fear that you're just not physically fit enough, the Marathon Dominator System will give you all the information you need to train and beat your PR!

You don't have to be a championship runner to be able to benefit from my program. Far from it!
I've structured the Marathon Dominator System so you will get every critical step you need to be a success. The information you'll learn in my system applies to any runner, regardless of age, current skill level, gender or speed. Wherever you are in your fitness level, you will benefit from The Marathon Dominator System.
With the Marathon Dominator System you'll enjoy…
Easy to follow and fully outlined training schedule. No guessing.
Learning how to avoid the most common marathon injuries and how to treat them if they DO occur.
A four day per week training schedule that you can fit into your busy lifestyle while still having the energy to train and enjoy your life.
A simple, straight forward workout that is easy to do and specially designed to increase your strength and stamina for running.
Advice from me and experts on the mental side of running and how to make your mind and body go that extra mile.
Real nutrition advice meant for the marathon runner on what you should and shouldn't eat to train and be in optimal form. Recipes included!
Unlike other programs that insist you must train every day to get faster, build more endurance and be more fit, my program goes against the conventional. To build muscle and improve speed, you need work your body and then give it a rest. A tired body is more susceptible to injury. Working through an injury only holds you back in the long run or makes the injury worse!
I'm all about improving your speed, agility and stamina. If you don't want to crash at mile 20, you need to train in a way that increases your endurance. That involves not only training properly, but eating properly as well. That's why I make nutrition a part of my program. Only when you fuel your body properly will you be able to go the distance!
NOTE: The Break Your PR Marathon Sytem is a completely downloadable series of e-manuals, audio, and video files. No physical products will be shipped. After you order, you will get INSTANT ACCESS to download all product components onto your computer. The format for all manuals, workbooks, checklists, etc, is adobe acrobat PDF, which can be viewed on Mac or PC.
"Efficient Training Program…"
Jill Bruyere has used her unique experience as a veteran marathon runner to put together one of the most efficient and easy to follow products I have seen. The Marathon Dominator System is covering all topics to improve as a runner. And, the secret training method she shares in the book is something I have never included in my training and I was shocked at the level of improvement in my running as soon as I incorporated this ONE training technique.
The system is for anyone who wants to improve their running performance and is a great resource for anyone who wants to get better results with less training.
Sunday K., Seattle WA
"I achieved my best marathon time."
It is extremely well organized and informative. I enjoyed breaking away from the traditional 7-day/week, massive mileage programs, and taking up the "Marathon Dominator" Training Plan. Your running times, and your health, will benefit.
Your knowledge on the subject is extremely evident in your writing. I love how you explain the specific workouts in the overall training plan..
Most marathon schedules are rigid. Jill's "Marathon Dominator System" deals with flexibility and gives runners back their life. I especially enjoyed the easy to follow marathon training schedule with specific run workouts that improved my race pace, endurance, and strength. All types of runners would benefit from this type of marathon program. That's the best thing about this program: It's for everyone! I will never go back to running 5, 6, or 7 days per week now that I've tried this program and achieved my best marathon time. I've never seen anything like this before
Amy E., Bellingham
"Sub 3:40:00 In Marathon…"
Jill's program is organized, easy to read and use. The "Marathon Dominator System" makes good use of rest and intensity. It is a time efficient program and I like that. Jill has great experience as an athlete, trainer, and marathon runner, but more importantly, she is excellent at translating that experience to help others reach their goals and run a new PR.
I followed Jill's program for the first time while training for my 3rd marathon. I finished with a new PR and shaved over 11 minutes off my time! I was truly amazed how well I felt and I never hit the "infamous wall" on race day. I'm already planning on my 4th marathon and will follow Jill's training plan.
Ozo J., Seattle
You don't have to be frustrated with runner burnout. With the Marathon Dominator System you'll learn how to avoid burnout that makes you want to quit. You'll increase your stamina and enjoy a healthier run and a total sense of accomplishment when you make it across the finish line at your personal best!
The Marathon Dominator System IS The Most Comprehensive Marathon Training System:
You need to know what to eat. How to run properly. Tricks for healing injuries quickly. Marathon race day tips. You need a system for dominating your marathon.
This is the ULTIMATE marathon training package that allows the beginning runner to successfully accomplish a marathon and the advanced runner to break a PR!
The Marathon Dominator System is available to you today for the low "below-actual-value" price of just $97.00. If you worked one on one with a trainer to qualify for a major marathon, you'd spend hundreds and even thousands of dollars. But you won't have to.
I've made the Marathon Dominator System
AFFORDABLE to EVERYONE
who has the desire and the drive to go the distance.
What's Included?
The heartbeat of this system is the Marathon Training book "Break Your PR".

This book alone is valued at $99.00.
Wait… There's more
Order today and receive these bonuses, which are essential to complete the Marathon Dominator System package!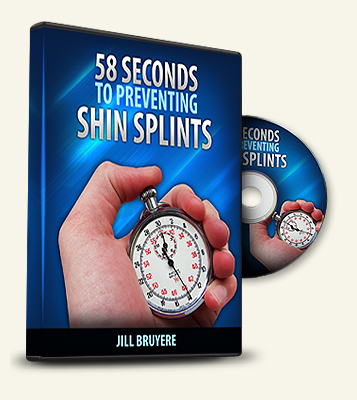 BONUS GIFT 1
Video: 58 Seconds to Preventing Shin Splints
($27.00 Value)
This video is will show you the necessary workout to prevent shin splints. In this presentation I reveal the three specific exercises all runners should be doing in order to prevent the most common running injury: shin splints!
After participating in five marathons and coaching several runners I've figured out the exact approach to the prevention of injury and in this video I give you the exact, easy to follow exercise's.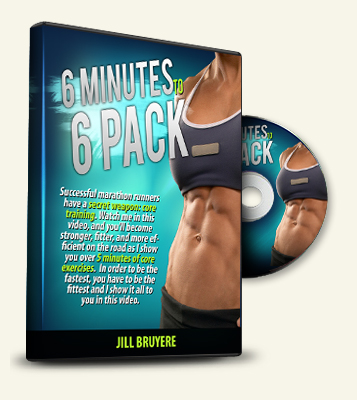 BONUS GIFT 2
Video: 6 Minutes to 6 Pack Abs
($37.00 Value)
Successful marathon runners have a secret weapon: core training. Watch me in this video, and you'll become stronger, fitter, and more efficient on the road as I show you over 5 minutes of core exercises. In order to be the fastest, you have to be the fittest and I show it all to you in this video.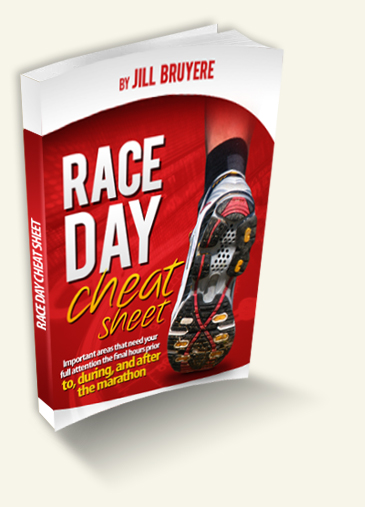 BONUS GIFT 3
Marathon Race Day Cheat Sheet
($27.00 Value)
With race day finally here, all of your hard training has now been completed. Most runners assume there's nothing more to do except travel to the race site and complete the marathon. However, what you do and/or don't do during this time period can have a tremendous effect on the outcome of your race. This Race Day Cheat Sheet will highlight many important areas that need your full attention the final hours prior to, during, and after the marathon.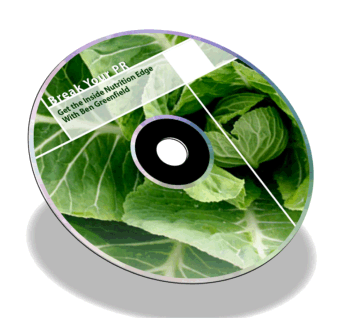 BONUS GIFT 4
Audio: Nutrition Insider Edge
($47.00 Value)
Expert Audio Interview with Ben Greenfield – During this 60 minute audio interview, endurance athlete and nutritionist Ben Greenfield will shock you by shattering the myths associated with marathon nutrition and giving you a step-by-step system for ensuring that you are 100% prepared to eat right before, during and after your training and races. This interview contains crucial marathon fueling information that Ben has never revealed before, anywhere.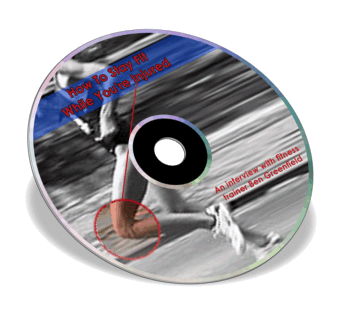 BONUS GIFT 5
Audio: Secrets of Staying Fit While Injured – Audio Interview with Certified Strength & Conditioning Specialist Ben Greenfield.
($47.00 Value)
Don't let an injury stop you from your marathon goal! During this interview, Ben teaches a step-by-step matrix for analyzing your injury, then maintaining every ounce of fitness as you bounce back and have a groundbreaking performance using the detailed techniques he teaches. You'll never approach an injury the same way, ever.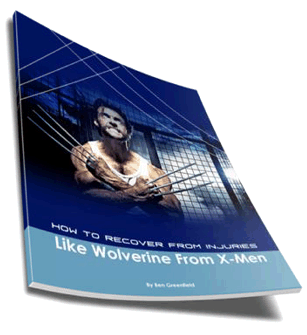 BONUS GIFT 6
Additional Ebook: "How To Recover Like Wolverine" by Certified Strength & Conditioning Specialist Ben Greenfield.
($17.00 Value)
This workout recovery manual from Ben Greenfield will quickly become one of the most valued items in your marathon database, as you learn the secret tips, tricks and techniques used by professional coaches and athletes to recover from running with lightspeed success.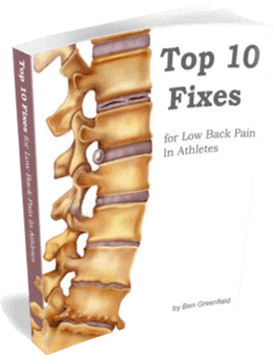 BONUS GIFT 7
Additional Ebook: Eliminate Low Back Pain From Running
($17.00 Value)
The #1 most common injury among runners is low back pain. Once you get it, this nagging injury will slow you down, ruin your day, and constantly eat away at your confidence while you run. In this easy-to-understand manual, Ben Greenfield teaches you exactly what you need to do to eliminate your frustrating low back pain AND make sure it never happens again.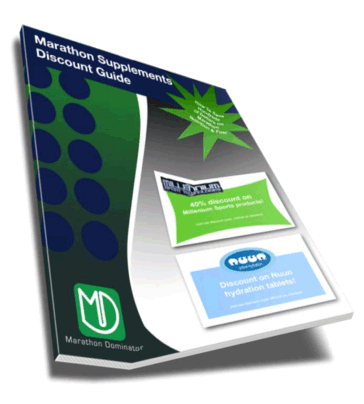 BONUS GIFT 8
Additional Bonus: Nutrition Supplements Discount Guide
($17.00 Value)
So if you eat your fruits and vegetables, expose yourself to adequate sunlight, get plenty of sleep, and stay well hydrated, your body shouldn't really need a supplemental source of vitamins and minerals, right?
Wrong. The hard fact is that 1) most produce is grown in nutrient-depleted soil; 2) as the body ages, it's ability to absorb food nutrients is significantly decreased; 3) commercial harvesting, shipping processes, long term food storage, processing, and addition of preservatives degrades the nutrient content of food; 4) pesticides, herbicides, and chemicals found in the modern food supply are combined with chemicals in water, environmental contamination from elements such as degraded plastic, air pollution from carbon monoxide, lead and mercury; 5) the frequent exercise required for any Marathon vastly increases nutrient needs.
The Nutrition Supplements Discount Guide is based on these 5 powerful reasons that in order to complete a marathon, you need to take supplements, no matter how "healthy" your diet may be. And it sure would be nice if you were holding a thick stack of coupons and proprietary discount codes to make your job easy and inexpensive!
The bottom line is this: if you really want to stand at the starting line of a marathon and be 100% confident that you have tuned your engine as finely as possible and given your body the fuel that it needs for optimum energy, then you must add high-nutrient supplements to your healthy diet. But rather than "trial-and-error" your way to marathon, stumbling through 9 months of trying to figure out what makes you feel strong and what gives you embarrassing gas and diarrhea, you're going to be provided with Ben Greenfield's hand-picked and proven dietary aids for dominating your marathon. Special coupons for rapid recovery supplements, health and immune system boosters, training and racing performance aids, and exclusive discounts of up to 40% are all included in The Nutrition Supplements Discount Guide.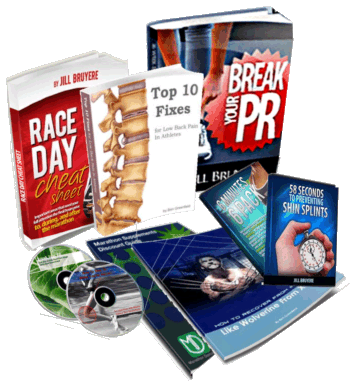 The Marathon Dominator Training book alone is valued at $99.00, but if you ACT NOW you not only get the Training book, you get ALL 8 BONUS ITEMS for less than the normal cost of the Training book alone! That's right! If you were to purchase each of these items separately, you'd pay well over $300.00 for the complete system! Through this special offer, you get it all for only $97…less than a third of the actual value!
You've read the words of other runners who've improved their running time, built their strength, went the distance and improved their overall health after putting the Marathon Dominator System to use. They've been able to achieve their personal best just by following the one thing I talk about in my book.
But I realize you may still have some reservations. That's why I'm giving you a no risk guarantee!
What are you waiting for? The Marathon Dominator System will
have you running stronger and faster in no time at all!
Check out a sample week of our program:
| Mon | Tues | Wed | Thurs | Fri | Sat | Sun |
| --- | --- | --- | --- | --- | --- | --- |
| OFF | Speed Intervals | 8 miles + Strength WO | OFF | 45 min Run + Core WO | OFF | Long Run: 14 miles |
Run a healthier, faster marathon
Break your PR
Reduce muscle fatigue
Avoid hitting the infamous "wall"
Improve running strength and endurance
Feel stronger for the long run
Improve your recovery for your next training session
Train just 4 days per week
But you can't do that if you don't order. Hundreds of runners have already ordered and are seeing a marked difference in their running time and stamina. What about you?
Do you want to get in top form for your next marathon? Order today and get ready to DOMINATE in your next Marathon!
Sincerely,

Jill Bruyere

Owner – Bruyere Fitness LLC
(206) 660-2853
P.S. – I'm only offering the Marathon Dominator System at this price for a short time. So you must order now to get in on this special limited time offer which includes ALL 8 BONUS items. Improve your personal record, run faster, stronger and with more stamina. The Marathon Dominator System will show you how to prevent injury and never hit that mile 20 wall again!

NOTE: The Break Your PR Marathon Sytem is a completely downloadable series of e-manuals, audio, and video files. No physical products will be shipped. After you order, you will get INSTANT ACCESS to download all product components onto your computer. The format for all manuals, workbooks, checklists, etc, is adobe acrobat PDF, which can be viewed on Mac or PC.

* Results are not typical. These results are only typical of our clients who followed everything I teach in the program and worked hard to achive their fitness goals.